Where were you when you first learned that Senator Kamala Harris officially announced she would be running for president of the United States in 2020?
I was home, I saw it on Facebook…and I felt excited. If you keep up with even a little bit of politics, you might have heard the buzz surrounding Kamala Harris as a prospective democratic candidate for president. And if you haven't, you have now. Kamala made her announcement on Good Morning America on Martin Luther King Day and it's obvious it was a symbolic moment for her and it made a statement. Listen, the first thing you have to understand: there's always a reason/motive behind what politicians do and say. Kamala announcing her bid for president on MLK Day is not a coincidence, she said it herself.
"So today, the day we celebrate Dr. King, is a very special day for all of us as Americans and I'm honored to be able to make my announcement on the day we commemorate him." 

Source
Kamala is technically a newbie to her more well-known party mates like Vice President Joe Biden and Bernie Sanders, both speculated to run in 2020. However, it does not overshadow her career as a former San Francisco district attorney, California attorney general, and presently California senator. Kamala is not only the first person of color, but also the first woman to become San Francisco's district attorney; and behind Dianne Feinstein, Kamala is California's second woman senator.
Right here I want to interject that in the total history of the U.S. Senate, only 56 women served in office. The first U.S. senator was elected in 1788. The first woman senator was in 1922. By then, it took over a century to have a woman in the Senate.
Men have been running the world—and our country—for centuries, this is not an exaggerated statement; it's the truth. And maybe it is shallow to be excited to see that in the year 2019 it is more tolerable to see a Brown woman run for president than in 1972 (Shirley Chisholm). The reason I'm referencing Kamala as a Brown woman instead of Black, is to pay homage to her Indian and Jamaican ethnicity.
Alumna of Howard University and the University of California, Kamala has always been immersed in culture. She is the daughter of an Indian mother and a Jamaican father, who raised Kamala in the civil rights movement. So, ever since Kamala was a little girl she's always been aware of the importance in fighting for the people. No wonder it came as a surprise to her family when she decided to pursue a career as a prosector. To help better move this story along and provide some transparency, I'll try and simplify what a prosecutor does: a prosecutor makes a case against a defendant in trial. When criminal cases go to trial it is the job of the prosecutor/district attorney to get a guilty verdict or a plea deal. If you are thinking a prosecutor works for the government and alongside law enforcement, you're right. In Black People High School, prosecutors wouldn't be voted "most popular". Are we clear? Aight, cool.
When Kamala had a career in prosecution her niche was criminal justice. Criminal justice to a prosecutor is not the same criminal justice to civil rights organizations. Essentially, a prosecutor is fighting to put criminals in jail and a civil rights advocate is fighting the criminal justice system to keep them out. Hence why Kamala has had some pushback from the media/public since her presidency bid announcement and it's only fair. Kamala seems progressive now, but that wasn't always displayed in her decisions as a prosecutor through her time as California's attorney general.
The bottom line is: Kamala has not always gotten it right. There's been a lot of wrong on her part when she was in office.
She's been accused of turning a blind eye and a deaf ear to police brutality, ignoring high-profile police killings in San Francisco. She turned down opportunities for her office to investigate wrongful convictions. Kamala is going to have to redeem herself with her stance on overcrowded prisons and the death penalty, areas where she lost supporters. Did you hear about the transgender woman, Roxana Hernandez, from Honduras who died in custody of Immigration and Customs Enforcement (ICE)? Well, Kamala was very vocal in holding ICE accountable for the woman's death. However, when Kamala was attorney general her office stopped many transgender women prisoners from receiving reassignment surgery. Sooooo sis ain't perfect!
Being a progressive prosecutor sounds tricky right. How can a prosecutor who represents the government in criminal cases advocate for social reform? You get a chair and pull up your seat at the reformation table. The way Kamala sees it, the best way to change a system is to fix it from within.
"Here's the bottom line: I am trying to change the system from the inside," she said. "They (activists) are trying to change the system from the outside. And together, change will occur."

Source
One of Kamala's most notable programs is "Back On Track", a program for first-time nonviolent drug offenders between 18-30 to break the cycle of becoming repeat offenders to avoid jail time through community service, job training & placement, and/or enroll in school. She also pushed for a government shutdown when legislation didn't fully support the Deferred Action of Childhood Arrivals (DACA). She's a supporter of Planned Parenthood and called for former senator, Al Franken, to resign amid sexual harassment allegations. Can we contribute her late progressivism to her desire to become president of the United States? Yes. Can we agree to give her a fair chance in making that happen? Yes. 
No woman has been successful in becoming president even though the 116th Congress has the largest and most diverse women members. Plus in a survey conducted by PerryUndem, 69 percent of voters in 2017 felt the country would be better off with more women in political office. So far, four women (including Kamala) have announced their 2020 presidency bid. 
Kamala should not be viewed as a female (President) Barak Obama; although, they share similarities: Democrat, biracial, parents born outside the U.S. But the same can be said about millions of us here in America whose life share similarities.
I'm not saying Kamala has this bid in the bag. Nah, not at all. Hillary Clinton spent half her life in politics, a former First Lady of the U.S.; and served two terms in the Senate, but still lost to an opponent who two years within his presidency sacrificed the paychecks of government employees in his rampage to build a wall along the Mexico border. In case you didn't know, the border is a little under 2,000 miles long. Even if you are a trump supporter, you can't ignore the absurdity.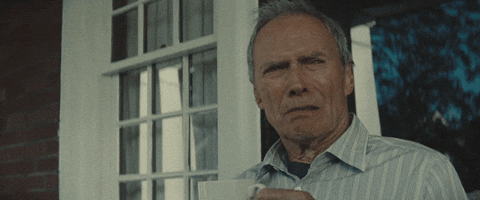 So yes, amid Kamala's sketchy criminal justice background I am still excited for her campaign simply because I can be. We have over a year until November 2020 general elections and a lot can happen in that time frame,  A LOT. But Brown/Black/women representation matters.
Kay